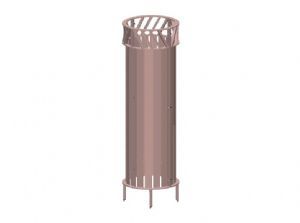 Sunrise Series Metal Tree Guard
(SUNTG)
Steel tree guards provide aesthetic value in residential and commercial settings. Also, all of our products are available in a wide variety colors to put that finishing touch on your project.
Used with young trees to provide protection and support growth.
See our matching: Table, Bench with back, Flat bench, Planters, Bike Bollard, Bike Rack and Cigarette Ash Urn.