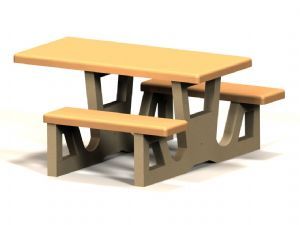 RT Series Handicap Table
(RT-H)
RT-H handicap accessible square concrete table offers comfort and convenience with an under stated profile while providing the strength and durabilty of steel-reinforced concrete. Petersen Mfg.'s wide variety of aggregate textures and colors make them even more versatile.
See also our RT Series Tables.

Table top and seats come in smooth finish. Legs come in aggregate or LSB finish.