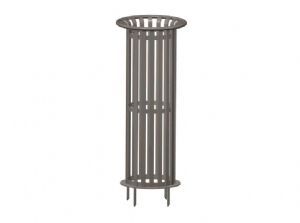 Breckenridge Series
(BRKTG)
Tree grates and guards are a high quality metal site amenity that offers the strength, flexibility and aesthetic value necessary for commercial or residential projects. Also, all of our products are available in a wide variety colors to compliment your existing landscape.
Used with young trees to provide protection and support growth.
See also our matching: Planters, Bench with back, Flat bench, Waste Receptacle, Table and Cigarette Ash Urn, Bike Bollard and Bike Rack.